Derive Magazine cover & Spread
Dérive is an architecture design magazine. This cover was inspired by a ted talk called "Architectural Inspiration". All of the videos of the ted talk were about eco friendly architectural innovations. . Elora Hardy's bamboo houses inspired the main article. The building in the cover represented perfectly the "bamboo" aspect of the main article and represented the theme for this magazine's eco friendly edition. Architecture magazine such as "AR" and "Architect" don't use very flamboyant typography, they prefer to let the image of the cover to be the most important. I follow that same pattern for my cover by keeping the typography nice and clean.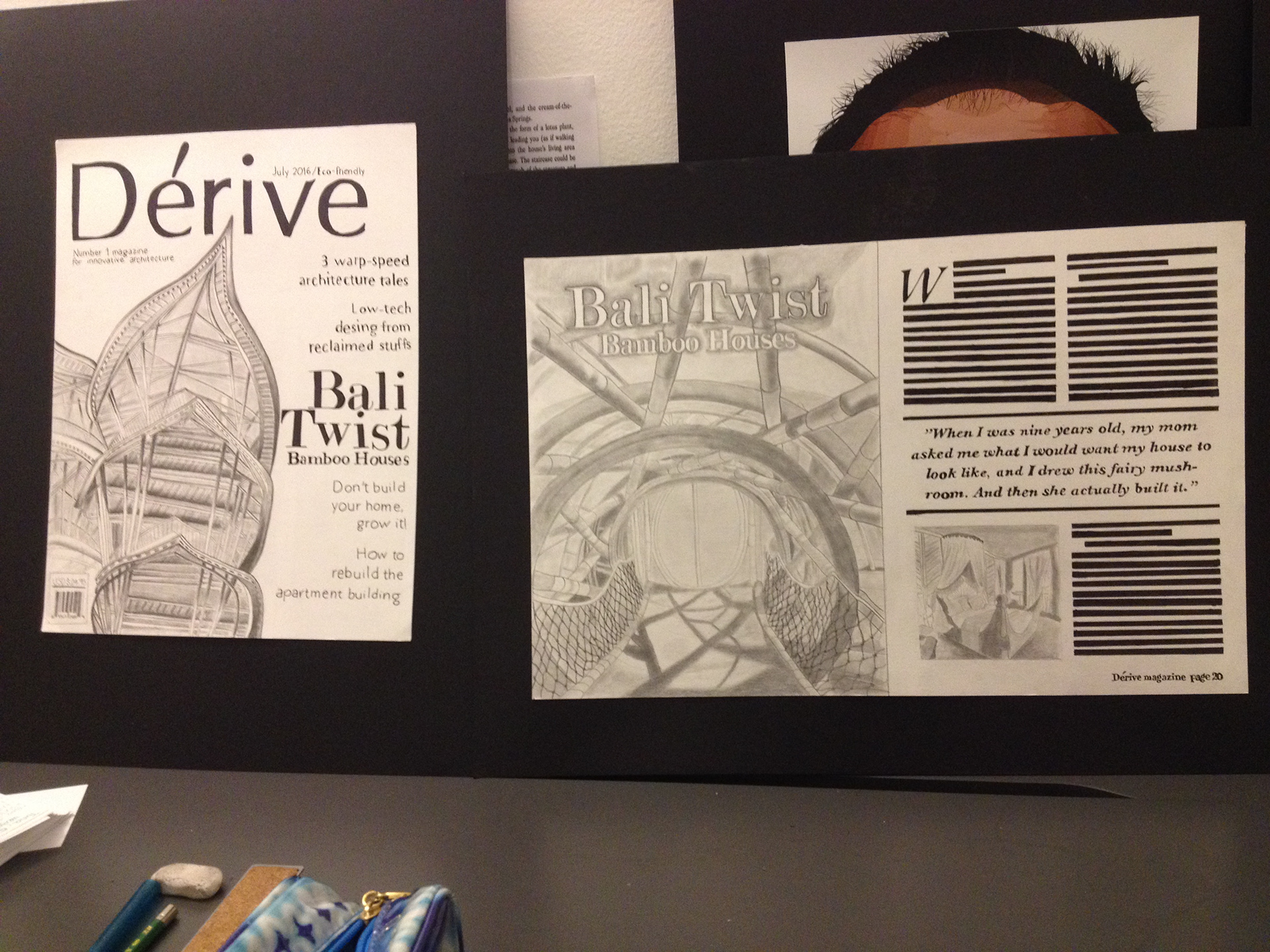 I hope you liked this project.
Thank you!
Valeria Becerra 
All rights reserved
Copyright © 2015