2015 | Hansel & Gretel Color Script
This is a color script and color study for the classic fairy tale Hansel and Gretel. Full color script, also divided into the beginning, middle and end. Also the color palettes for each character mood. High, middle and low value and saturation.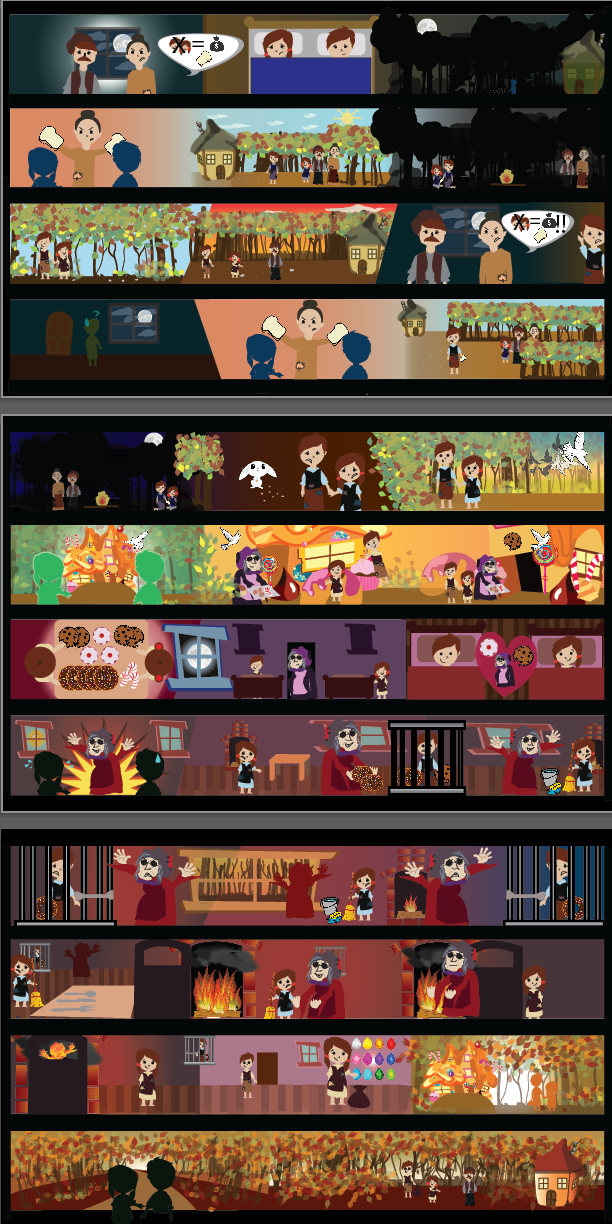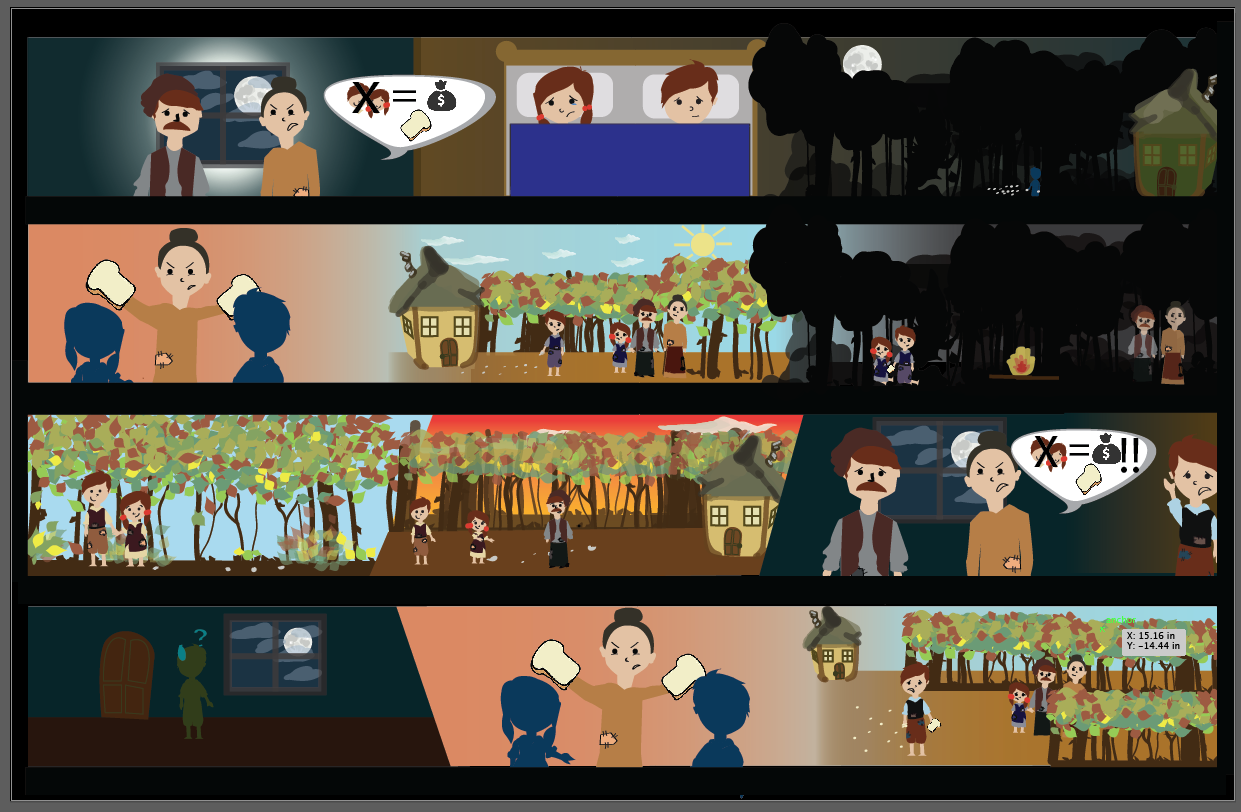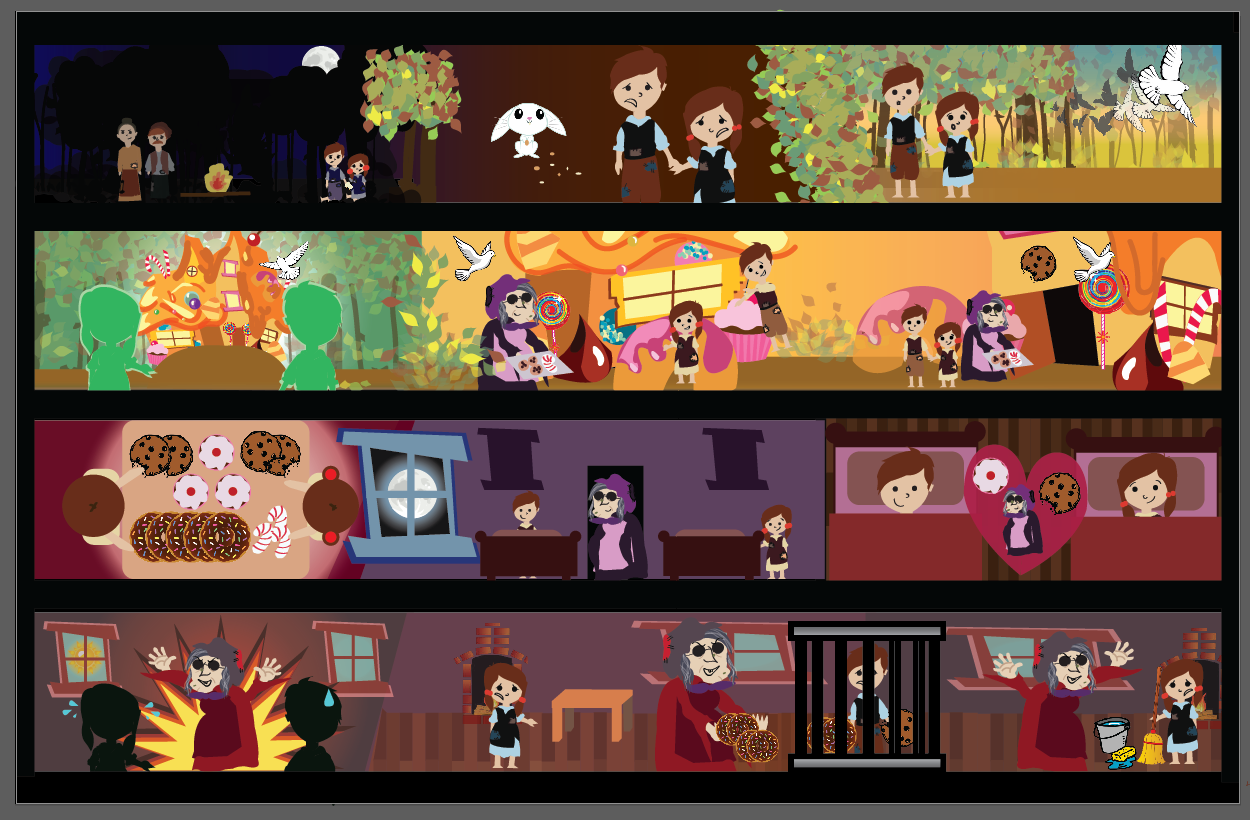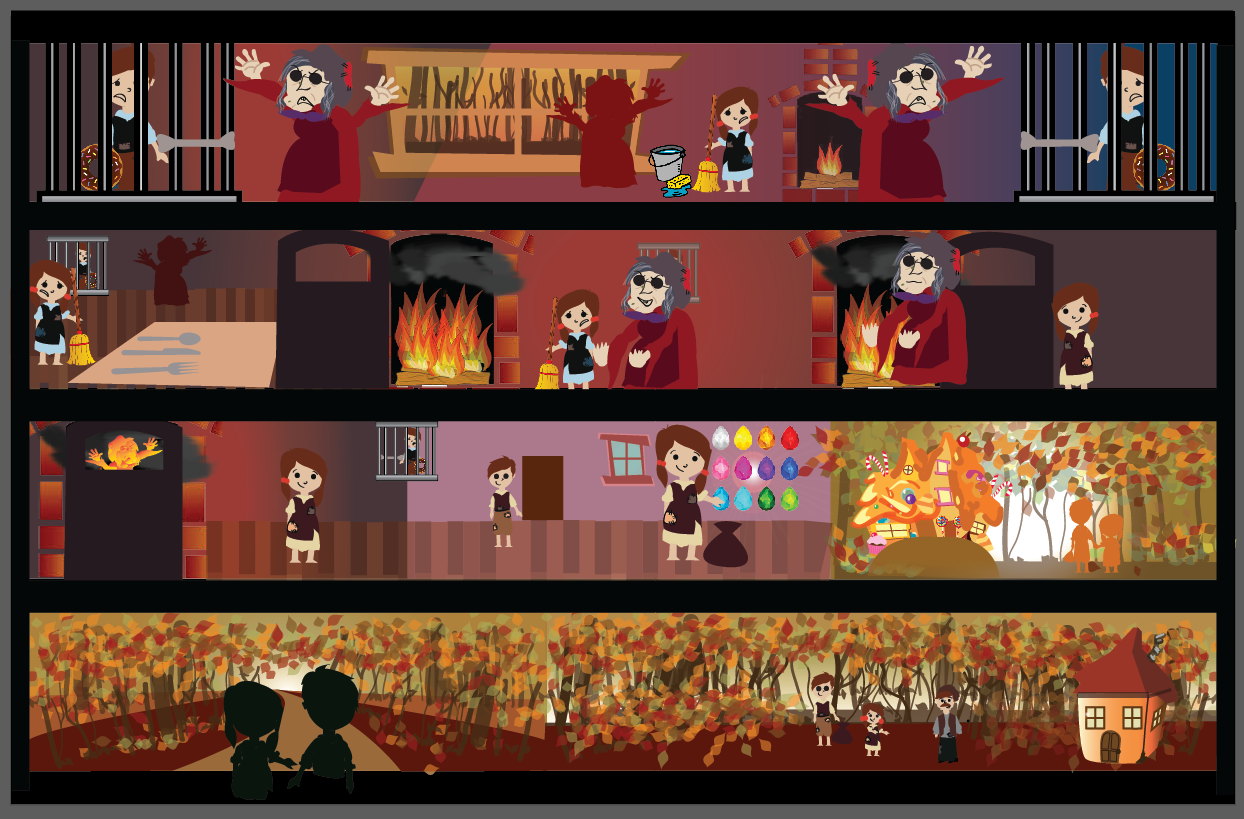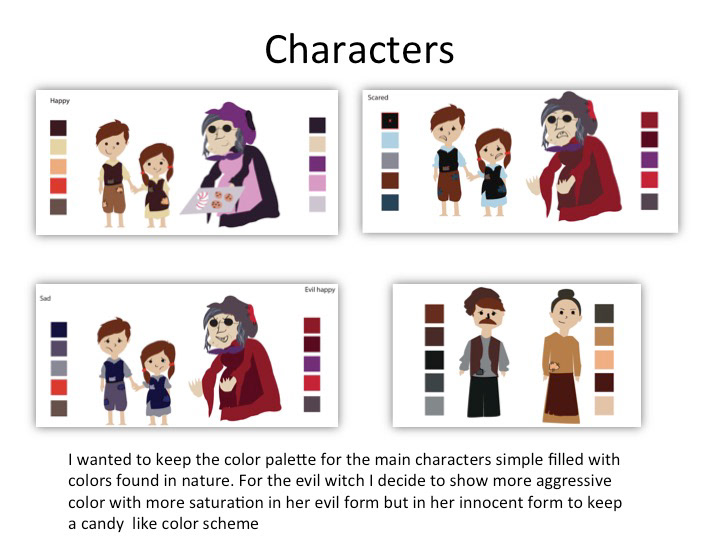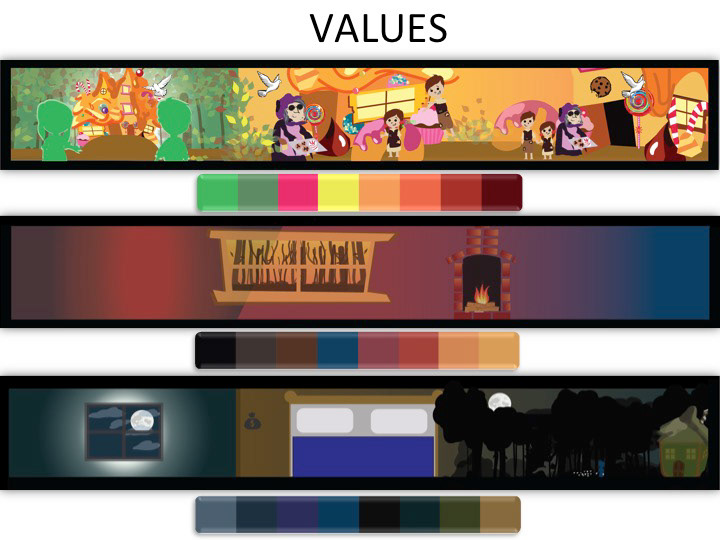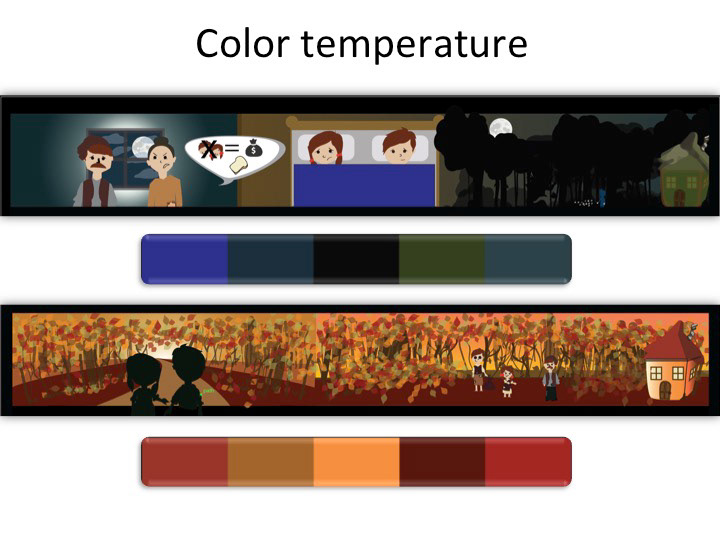 I hope you liked this project.
Thank you!
Valeria Becerra 
All rights reserved
Copyright © 2015